SINGING THE WORD
because it's beautiful, powerful, life-giving, and helpful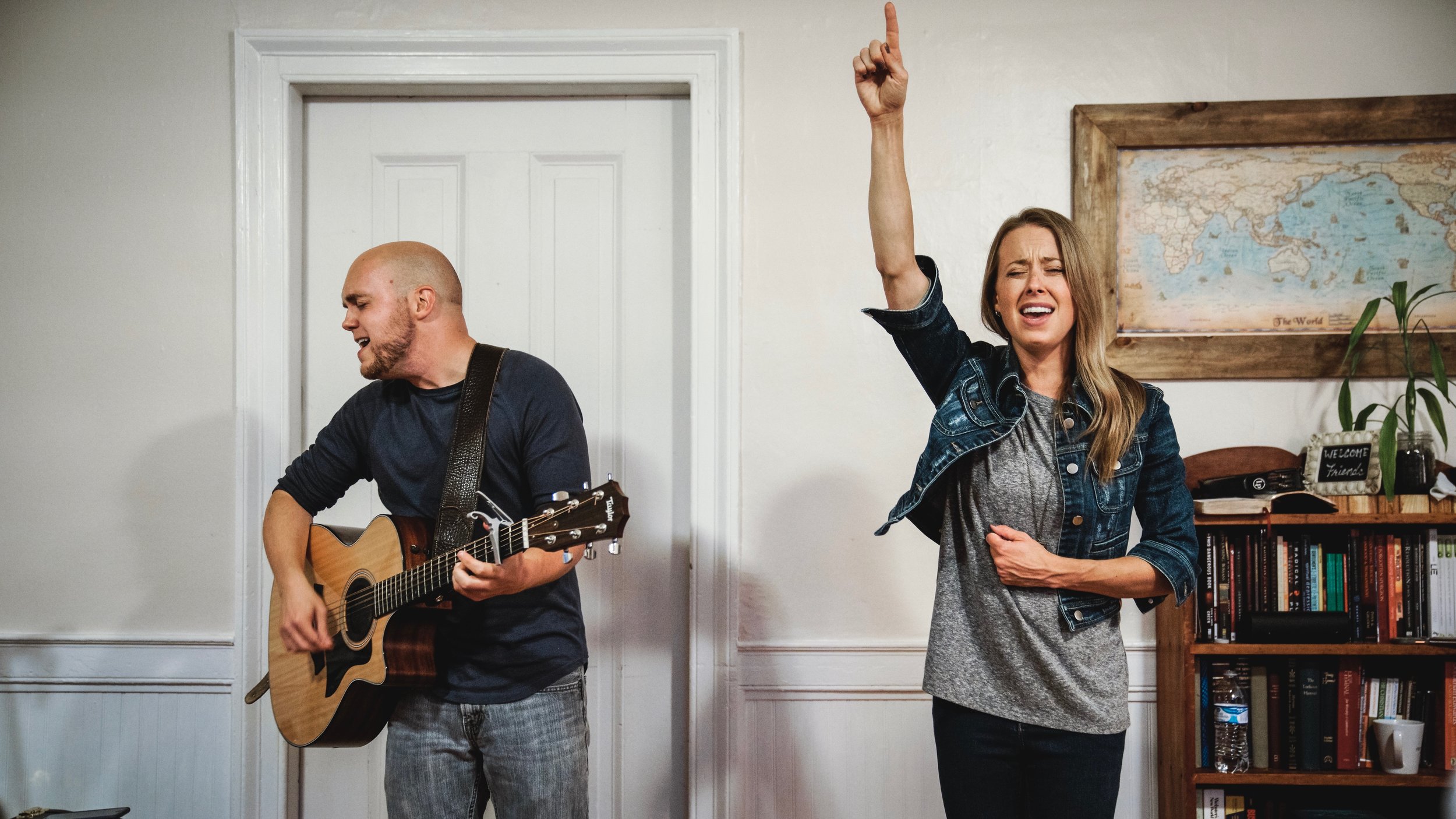 A FEW FRIENDS WE'VE MADE ALONG THE WAY
FREE VIDEO DEVOTION FOR YOU!
Thank you for taking the time to visit our site!
You're Not Through With Me Yet
This 4 week set of video devotions is rooted in Philippians 1:6 and explores the scriptures behind our newest song "You're Not Through With Me Yet."
Now, this is just a guess - but I'm guess that if you're here than that means that you are feeling like a work in progress. The truth is that we are all a work in progress - but there are times when we really feel this truth - and that can feel scary. I can get fearful when I'm confronted with my own failures and especially when I start to wonder if I'm strong enough to overcome them. It's scary to feel weak and inadequate. And yet, that's exactly where God tends to meet us in order to show off His great strength on our behalf.
I'm hoping and praying that, by the end of this collection of devotions, you are so awed by the mighty strength and faithfulness of God that it just produces all kinds of peace, confidence, and joy in your life as we lean into who God says He is and what He says He is up to in our lives.
Now, as I'm sure you know, we love music, and we believe that songs are powerful, but we also believe that the real-life changing power comes from the incredible gift of God's Word to us.
God's Word contains the words that are changing us, shaping us, and informing the music we create. This collection of devotion is just a chance for us to go deeper with you into the real power source and inspiration behind the songs that we write. So we are excited to jump deeper into His Word together with you